<
Turnaround:

Turnaround time is two (2) weeks from the date payment is received and/or artwork is approved - whichever is later. Holidays, out-of-stock items, and periods of abnormally busy production may affect turnaround times.


Shipping and Delivery:

Orders totaling less than $200 will be subject to shipping charges. All orders over $200 ship free to anywhere in the Continental US.


Artwork fees:

Orders totaling less than $200 will be subject to artwork fees. Artwork cannot be designed for t-shirt orders unless the customer has already placed an order and paid the required deposit. If customer cancels an order during/after art has been done, the deposit(s) will be refunded minus any accrued art fees. For design jobs not attached to print orders, the first hour's rate must be paid up front. Balance is due before the graphics/art files will be released. If customer cancels during the design phase, customer is responsible for any accrued art fees.


Payment:

On screen printing jobs, a 50% minimum deposit is required on all orders before printing commences. A 50% restocking fee will be charged on all canceled orders if garments have already been ordered. Payment can be cash, check, PayPal, credit/debit card, or CashApp. Credit/debit card payments can be accepted via our PayPal invoice or over the phone. On ALL ORDERS,the remaining balance must be paid before items will ship. Customers are not required to open a PayPal account to pay. Deliquent accounts may be forwarded to collections.


Rush Orders:

We offer a 5-day rush service on all print jobs. Rush orders will be charged 25% of the order total. Rush service does not include holidays. Rush orders must be placed during normal business hours


Pricing:

For screen printed orders, the price per piece will vary depending on style, brand, quantity and number of print colors making up the design. Because of this, we cannot provide a one-size-fits-all pricing list. However, feel free to use our Instant Quote tool above to check pricing - no contact info is needed; just point and click! Prices are also shown in our online catalog for each style.



Graphic Design: Design work is charged hourly at $45/hr, and includes hand sketches, illustrations, and any digital design work. Minimum of one hour. Free revisions. If a customer cancels during the design process, a 50% kill fee on total accumulated design hours will be charged.

Vector Conversions: We can convert bitmap images (JPG, PNG, GIF) to vector format (EPS, CDR, AI, PDF). Vector jobs are divided into two categories: simple and complex. Jobs are categorized based on work involved in converting the image, as well as time required to complete the job. Simple conversions are $15 per image, complex conversions are $50 per image. All vectored images are colored using the Pantone Solid Coated color palette.

Simulated Process Separations: We also offer a separation service to other print shops. Simulated Process designs are manually separated in Adobe Photoshop, and output files can be either .PSD format or .PDF. Spot color channels use the Pantone Solid Coated color palette. Separation fees are $20 per color.

Halftones: Print shops not utilizing a RIP software can still work with halftones by having us generate halftone separations for them. Halftone seps are outputted in PDF format. Rates for halftone separations are $3 per separation for artwork handled by us, and $10 per separation for artwork we didn't do.

Heat Transfer Vinyl Applications: Garments requiring heat transfer vinyl will be charged +$3.50 per piece for regular vinyl colors, and +$4.50 per piece for glitter vinyl colors.

Ink Color Changes: Ink color changes during a screen printing order will be charged $10 for each change.



Privacy Statement:

Dynamik Graphics does not sell, distribute, offer, or allow access to customer email addresses and any other personal information by any third parties.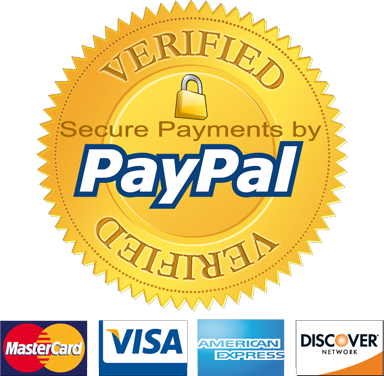 <